Leading the
way in Soy and Health Research, Education, and Advocacy.
Where science and industry come together with a focus on Soy & Health
The Scoop on Soy
Read the latest soy
Nutrition Research
Discover the diversity
of soyfoods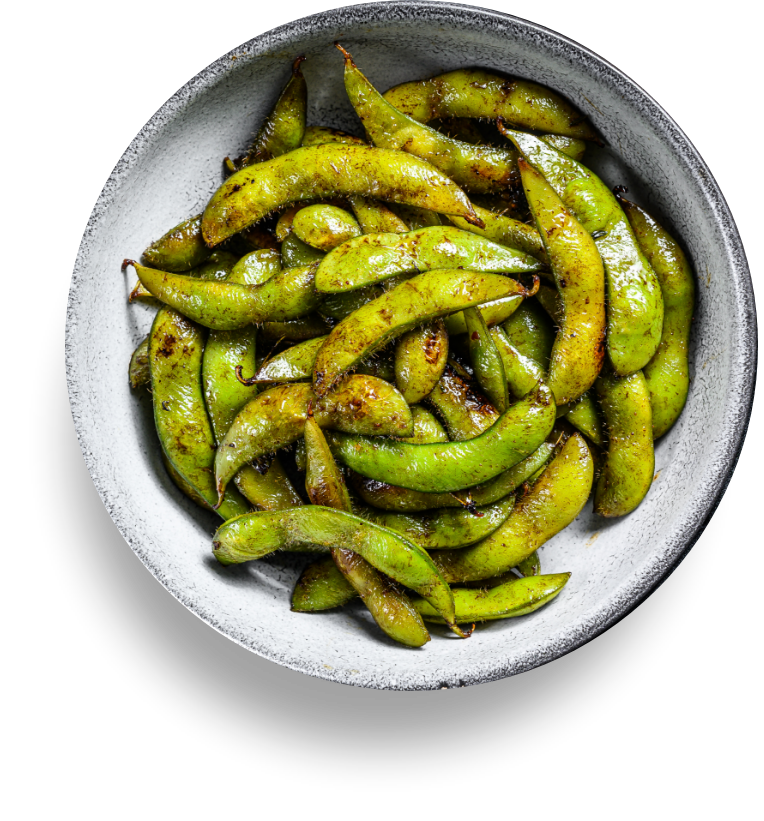 Explore news & Updates
from our experts
Blog: Science Perspectives
October 26, 2023
New Clinical Trial Supports that Consuming Soy Protein Can Benefit Skin Health
Postmenopausal women who consumed soy protein saw a decrease in skin wrinkling severity and pigment intensity and an increase in hydration—all beneficial effects. ST. LOUIS (October 26, 2023) — Results of a new clinical trial involving postmenopausal women show that consuming soy protein containing isoflavones benefits skin health, building on a body of existing literature. […]
September 19, 2023
Processed Foods vs. Whole Foods: What a Dietitian Wants You to Know
Shop the perimeter of the grocery store, don't eat processed foods, choose foods whose ingredients you can pronounce… we've all heard these food rules. But are these "rules" even helpful? This dietitian breaks it down and defines what processed foods are, the types of processed foods, and how processed foods can fit within a healthy […]
August 19, 2023
Is Soy a Good Choice for the Whole Family?
As a mom and a Registered Dietitian Nutritionist, I'm always trying to think of creative ways to add a few more nutrients to my family's meals. And let me tell you, that's not always an easy task, but I've managed to come up with a couple of techniques. One of those techniques includes adding soy […]
Become a member
As an organization that brings value and third-party credibility, SNI Global offers members a wide range of benefits that fall into three main categories: scientific affairs and research, communications and outreach, and government affairs.
We value our SNI Global membership in numerous areas of outreach, communications, and research. SNI Global continues to provide credibility on issues related to soy and human health, such as contributions to the recent publication refuting soy as an endocrine disruptor.
Jody Mason
Danone North America
The industry members' perspectives on the importance of soy as a food and beverage ingredient, coupled with ready access to all the human health and wellness related soy research results, assists our organization in more effectively positioning U.S. soy in our global efforts to find and establish new overseas markets for U.S. soybean farmers.
Marypat Corbett
American Soybean Association World Initiative for Soy in Human Health (ASA/WISHH)